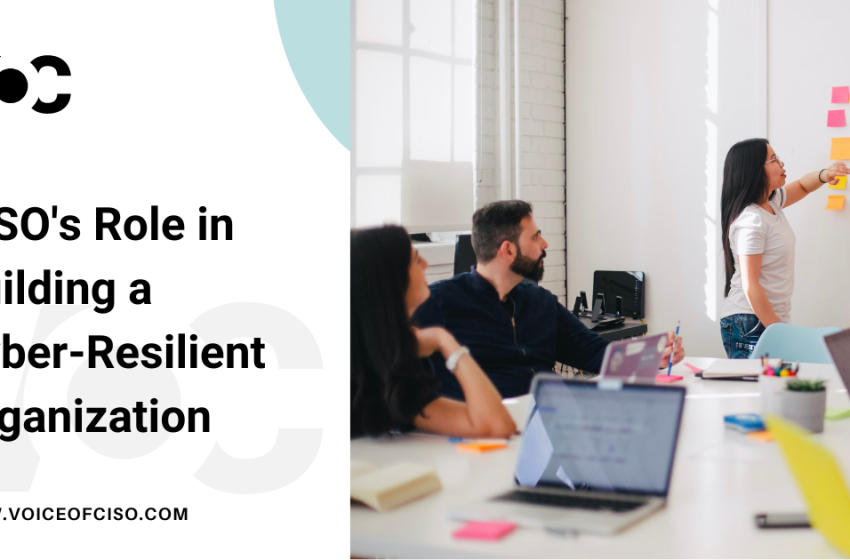 CISO's Role in Building a Cyber-Resilient Organization
As cyber threats continue to evolve and become more sophisticated, the role of the Chief Information Security Officer (CISO) has become increasingly important in building a cyber-resilient organization. A cyber-resilient organization is one that can effectively detect, respond to, and recover from a cyber attack.
One of the primary responsibilities of a CISO is to develop and implement a comprehensive security strategy. This includes identifying potential vulnerabilities and implementing controls to mitigate risks. The CISO must also stay up-to-date on the latest security technologies and best practices to ensure the organization is protected against emerging threats.
Another key aspect of the CISO's role is to promote a culture of security within the organization. This includes educating employees on the importance of cybersecurity and providing them with the tools and resources they need to stay safe online. It also involves fostering a sense of shared responsibility for security across all levels of the organization.
In addition to these responsibilities, the CISO must also be prepared to respond to a cyber attack if one occurs. This includes having a well-defined incident response plan in place, as well as the necessary resources to quickly contain and recover from an attack. The CISO must also be able to effectively communicate with key stakeholders and the public in the event of a cyber incident.
Finally, the CISO must be able to demonstrate the value of the organization's security efforts to the Board of Directors and other key stakeholders. This includes providing regular reports on the effectiveness of security controls and measuring the organization's overall cyber resilience.
In conclusion, the role of the CISO is vital in building a cyber-resilient organization. A CISO must have a comprehensive understanding of the latest cyber threats, have the ability to develop and implement effective security strategies, and have the ability to respond to cyber incidents. By doing so, they can help to protect their organization against cyber attacks and build a culture of security that is essential for success in today's digital landscape.