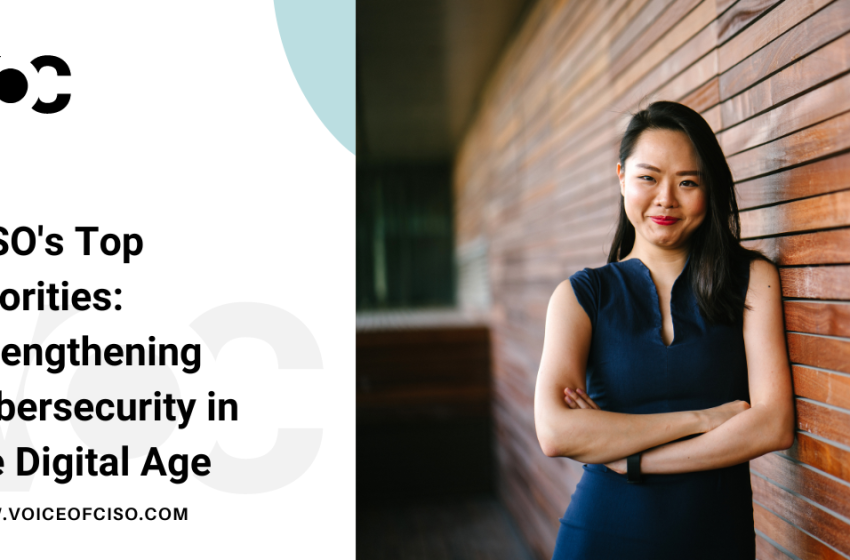 CISO's Top Priorities: Strengthening Cybersecurity in the Digital Age
As the world becomes increasingly digital, the role of the Chief Information Security Officer (CISO) has never been more important. CISOs are responsible for protecting an organization's sensitive information and systems from cyber threats, and they must stay up to date on the latest technologies and trends to effectively do their job. In this article, we will discuss the top priorities for CISOs as they work to strengthen cybersecurity in the digital age.
Risk management: One of the most important tasks for a CISO is to identify and assess potential cyber threats to an organization. This includes identifying vulnerable areas within the organization, such as outdated software or weak passwords, and developing strategies to mitigate these risks.
Network and endpoint security: As more and more devices connect to a company's network, the potential for cyber attacks increases. CISOs must ensure that all endpoints, including laptops, smartphones, and IoT devices, are properly secured. This includes implementing firewalls, antivirus software, and intrusion detection systems to protect against malware and other cyber threats.
Cloud security: The use of cloud computing has become increasingly popular in recent years, and CISOs must ensure that their organization's data is secure when stored in the cloud. This includes implementing security measures such as encryption and multi-factor authentication, as well as regular monitoring and auditing of cloud-based systems.
Employee education and training: A company's employees are often the weakest link in cybersecurity, and CISOs must ensure that they are properly trained to recognize and respond to cyber threats. This includes regular security awareness training and simulated phishing exercises to test employee vigilance.
Compliance: Organizations must comply with various laws and regulations regarding data protection, such as the General Data Protection Regulation (GDPR) and the Health Insurance Portability and Accountability Act (HIPAA). CISOs must ensure that their organization is in compliance with these regulations and that any potential breaches are reported in a timely manner.
Also Read

Navigating the Evolving Landscape of Cyber Threats: A Guide for CISOs
By focusing on these key areas, CISOs can help to strengthen cybersecurity within their organization and protect sensitive information from cyber threats. However, it's important to note that cybersecurity is a constantly evolving field, and CISOs must stay up to date on the latest technologies and trends to effectively protect their organization.