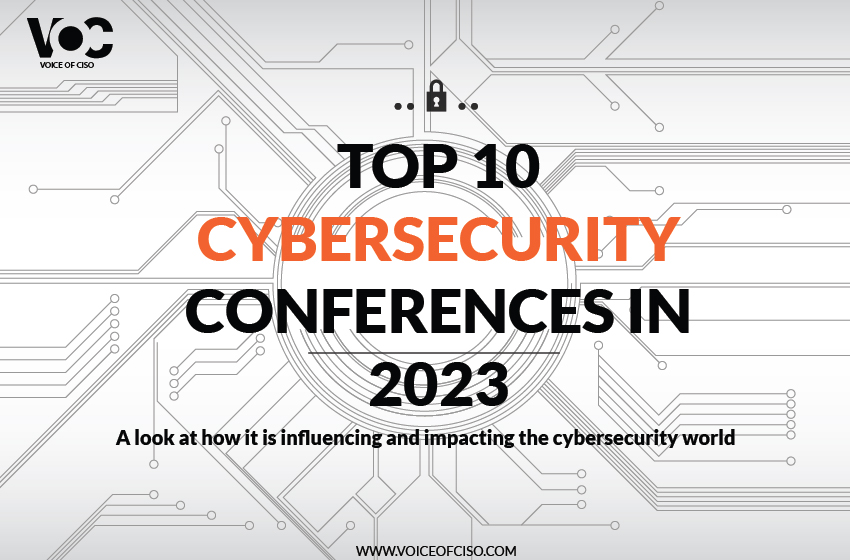 Discover the Top 10 Cybersecurity Conferences of 2023
Stay ahead of the game and mark your calendars early for the must-attend cybersecurity conferences of 2023. Embark on an exciting journey through the cutting-edge realms of application security, cloud security, IoT, and other pivotal topics that dominate the cybersecurity landscape this year.
RSA Conference:
One of the largest and most well-known cybersecurity conferences in the world is RSA Conference. It takes place every year in San Francisco and draws more than 40,000 visitors. Among the many subjects covered during the conference are risk management, compliance, cloud security, and mobile security. RSA offers guests a special chance to network with other professionals and subject matter experts in the business while learning about the most recent trends and advancements in the security area.
Location: Moscone Center, San Francisco
Date: 24-27 April 2023.

Our Readers ALSO READ

TOP 10 Finalists of RSA 2023 SANDBOX