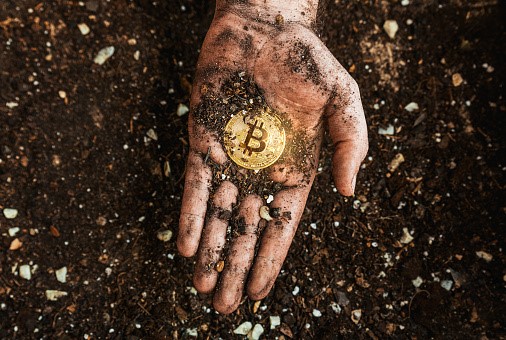 Fake Cryptocurrency Mining Apps removed by Google play store
Security firm Trend micro highlighted that 8 cryptocurrency apps that were aimed at tricking the users through advertisements were removed by the Google play store after they were identified to be deceptive. Disguised as cryptocurrency cloud mining apps, these portray to help users earn cryptocurrency through investing their money into a cloud-mining operation. As per the report by the security firm, these apps misled the victims through ads, making them pay for subscription services for better mining capabilities without any return.
As per the report by Trend Micro, the eight fake apps were: BitFunds – Crypto Cloud Mining, Bitcoin Miner – Cloud Mining, Bitcoin (BTC) – Pool Mining Cloud Wallet, Crypto Holic – Bitcoin Cloud Mining, Daily Bitcoin Rewards – Cloud Based Mining System, Bitcoin 2021, MineBit Pro – Crypto Cloud Mining & btc miner, and Ethereum (ETH) – Pool Mining Cloud. The firm also reported that two of the above-identified apps required purchasing from the user after installation to gain their trust.
The deceptive apps carried out the tricky mining action via a local module that included some random functions along with a counter. These apps attracted the users through increased cryptocurrency-mining capabilities and made them pay via the in-app billing systems.
It is also noteworthy that, in the terms of use of MineBit Pro, it was mentioned that it is an educational simulation/game developed to better teach people about the crypto money ecosystem. The money return for the virtual goods bought was not promised. Moreover, these apps had false ads assuring the users of many advantages like increased mining speed and the like.
These eights apps have been removed by Google upon identification. But the concern raised by Trend Micro is that it found similar apps on Google Play against some keywords like 'cloud mining.' Some of these searched apps have also been downloaded as much as 100,000 times.
Also Read: Japanese crypto exchange hit by hackers
So the piece of advice for users is to carefully go through the apps' reviews to detect phony apps. Also, entering the wrong cryptocurrency wallet address can do the trick. If any such address is accepted by the app along with the ability to perform other operations, then it can be fake. Recheck if there are free-of-cost withdrawals. In case there are, then it is something definitely fishy, as transfer of cryptocurrency requires a handling fee which is high.