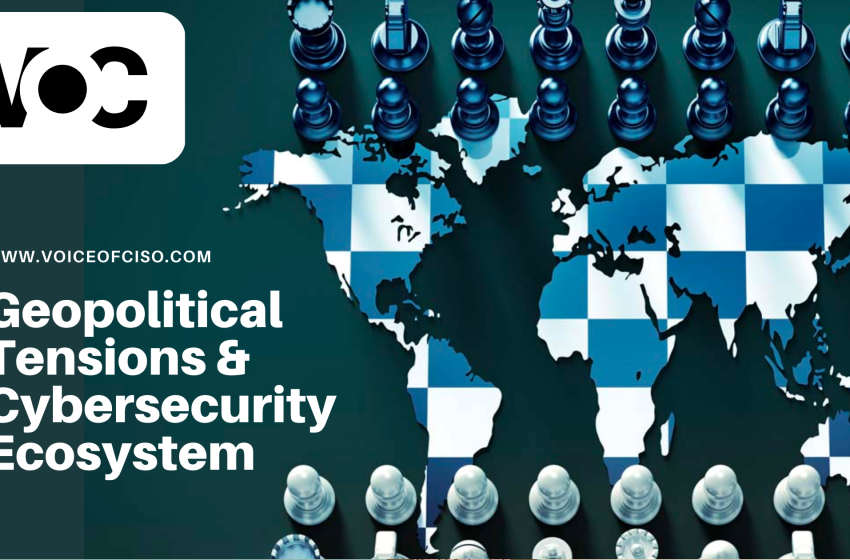 Geopolitical Tensions & Cybersecurity Ecosystem
Geo-political tensions have a significant impact on the cybersecurity ecosystem, both in terms of the threats faced by organizations and the actions taken by governments and international bodies.
One of the most significant ways in which geo-political tensions affect cybersecurity is through the increased likelihood of cyber attacks. When countries are in conflict, state-sponsored hackers may target the organizations and infrastructure of the opposing nation in an attempt to disrupt operations and gain an advantage. These attacks can range from simple denial-of-service attacks to more advanced campaigns that involve stealing sensitive information or disrupting critical infrastructure.
Another way in which geo-political tensions impact cybersecurity is through changes in government regulations and policies. As tensions rise, governments may take steps to increase their own cyber defences or to limit the actions of foreign actors. This can include implementing new regulations around data privacy, establishing new cybersecurity standards, or even banning certain technologies or products.
However, even in a peaceful world, the rise of nationalist sentiment can lead to a fragmentation of the internet, and the development of national cyberspace, with different rules and regulations, affecting the free flow of information and the ability of companies to operate globally.
The impact of geo-political tensions on the cybersecurity ecosystem is not limited to nation-states. International organizations, such as the United Nations and the European Union, also play a role in shaping the global cybersecurity landscape. These organizations may impose sanctions on countries that engage in cyber espionage or launch cyber attacks, or they may establish guidelines and best practices for member nations to follow.
In conclusion, geo-political tensions have a profound impact on the cybersecurity ecosystem, affecting both the threats faced by organizations and the actions taken by governments and international bodies. Organizations must be aware of these developments and take steps to protect themselves, while governments and international bodies must work together to promote peace and stability in the cyber realm.