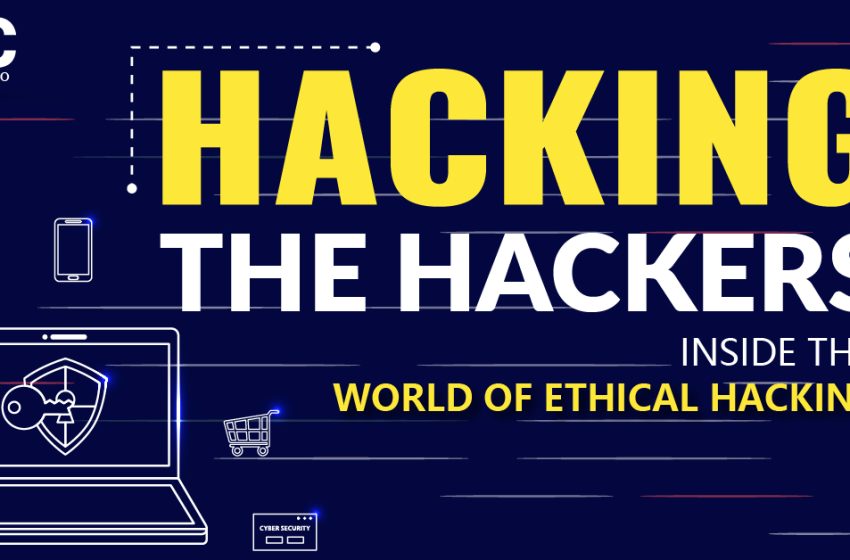 Hacking the Hackers: Inside the World of Ethical Hacking
Inside the world of hacking, there are two kinds of people the white hat and the black hat. the black hat is purely a nemesis type people who hack your network's devices and phone only to hurt you or try to attack you financially. on the other hand, the white hat does the same tricks and procedures but only with the consent of the owners or the organization's permission. they are there to provide a full penetration of their network in order to find the weak point. Ethical Hackers somewhat come in between the grey and white hat people. the process seems to be unethical but they are there to provide clean and helpful services.
Ethical Hacking
In order to uncover potential data breaches and network risks, Ethical Hacking is a legitimate practice that involves finding flaws in an application, system, or organization's infrastructure and getting beyond system security. In order to find vulnerabilities that dangerous hackers can exploit or eliminate, ethical hackers search the system or network. They can enhance security to better withstand attacks or deflect them.
In order to test the system's defenses, the company that owns the system or network permits Cyber Security engineers to carry out such actions. Therefore, this process is planned, approved, and—more importantly—legal, in contrast to malicious hacking.
Ethical Hacking checks for certain vulnerabilities but they are not limited to this:
Injection attacks
Changes in security settings
Exposure to sensitive data
A breach in authentication protocols
Components used in the system or network that may be used as access points.
we explained earlier about white and black hat hackers let us dive into the details of that:
White vs Black Hat Hackers
Examining their motivations is the greatest approach to distinguishing between White Hat and Black Hat hackers. White Hat hackers look for and fix vulnerabilities to stop Black Hat hackers from exploiting them, in contrast to Black Hat hackers, who are driven by evil intent displayed by personal gains, profit, or harassment.
The following are other ways to distinguish between White Hat and Black Hat hackers:
Techniques
White Hat hackers emulate the techniques and methodologies employed by Black Hat hackers with the purpose of uncovering system vulnerabilities. By replicating the steps taken by their malicious counterparts, they aim to understand the methods used in system attacks and potential attack scenarios. If any weaknesses are identified within the system or network, they promptly report them and proceed to address and rectify the identified flaws.
Legal Actions
Even though White Hat hacking follows the same techniques and methods as Black Hat hacking, only one is legally acceptable. Black Hat hackers break the law by penetrating systems without consent.
Ownership
Organizations hire White Hat hackers to assess their systems and identify security vulnerabilities, while Black Hat hackers operate independently without ownership or affiliation with the systems they target.
These are the key differences between them. we will move on to the next steps in the world of ethical hacking.
Skills Required to Become an Ethical Hacker
First of all, An ethical hacker should have in-depth knowledge of system security, network designs, code analysis, and system security measures in order to perform the analysis, some of the skills like these are mentioned below:
Networking Skills
This skill is very important for the ethical hacker. he should be aware of the network and how many devices are connected to the network and identify if one of the systems in the network is comprised or not. it's a major skill set that is very important in the field of cybersecurity.
Scripting Knowledge
This is very much required for professionals for identifying and dealing with network-based and host-based attacks.
Database Knowledge
Most attacks are targetted at the organization's or website's database. Knowledge and understanding of MySQL or Oracle databases will help you identify and resolve certain attacks or threats to the company's database. it will effectively help in identifying the operations carried out by the database.
Knowledge of multiple platforms like Windows, Linux, Unix, etc.
The ability to work with different hacking tools available in the market.
Knowledge of search engines and servers.
We are making progress in the field of ethical hacking and we now move to the last interval which are the benefits of ethical hacking and why they are in demand.
Key Benefits of Ethical Hacking
Acquiring knowledge in ethical hacking involves studying the mindset and techniques employed by black hat hackers and testers. The goal is to learn how to detect and address vulnerabilities in networks. Ethical hacking skills can be beneficial across various industries and sectors, including network defense, risk management, and quality assurance testing.
The primary advantage of learning ethical hacking is the ability to enhance and safeguard corporate networks. By understanding and implementing hacker methods, network defenders can prioritize potential risks and effectively remediate them. Moreover, obtaining ethical hacking training or certifications is advantageous for individuals seeking security-related roles or aiming to demonstrate their organizational skills and competence.
If you like this article, you can follow our LinkedIn and Facebook handles for more exclusive content like this!