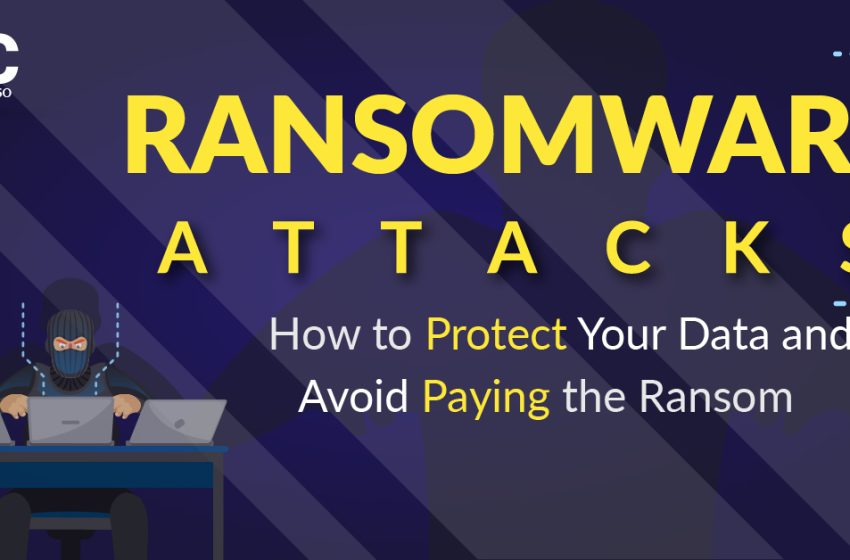 Ransomware Attacks: How to Protect Your Data and Avoid Paying the Ransom
Ransomware attacks are very common in today's world in which an attacker attacks the host's machine and encrypts all of its data and asks for a horrendous lump sum of money to release that. attacks like ransomware trojans, malware attacks, viruses, and worms are used by attackers to penetrate the host's machine and make his/her data unable to retrieve. in 2023, ransomware attacks can be avoided if we stay active and make sure our device is secure from such attacks. in this article, we will look at some ways which can protect your device against such attacks.
let us list some of the common ways your devices can be penetrated by the attacker:
Visiting corrupt websites
Downloading malicious attachments
network or system vulnerabilities
Remote Desktop Access(RDP) attacks
why your device becomes a target here are a few points that you can consider in that case:
No longer state of the art device
Your device has an outdated software
Browsers or operating systems are no longer patched
No proper backup plan exists
Insufficient attention has been paid to cybersecurity, and a concrete plan is not in place.
You run the danger of being the victim of a ransomware attack if the device meets one or more of these criteria. This can be fixed with a vulnerability scan, which your paid antivirus software can carry out. The software checks the system for any potential security flaws in the operating system or any installed programs. It is feasible to stop the machine from getting infected by identifying the flaws that allow malware to enter.
Best Practices for Avoiding Ransomware
There are numerous techniques to guard against ransomware infection. Because technology is always changing, it's crucial to follow fundamental cybersecurity procedures and have a proactive attitude to ensure that neither you nor your company will ever be at risk from ransomware threats. here are a few:
Install Antivirus Software & Firewalls
The most popular means of ransomware defense are comprehensive antivirus and anti-malware programmes. They are able to search, find, and react to online threats. However, as antivirus software only operates at the internal level and can only identify an attack once it has already entered the system, you'll also need to configure your firewall. The initial line of defense against any incoming external threats is frequently a firewall. It can defend against assaults that are both software- and hardware-based. Any company or private network must have a firewall because it can filter and prevent suspicious data packets from entering the system.
Be wary of phoney virus detection warnings! Many phoney alerts, particularly those that come in the form of emails or website pop-ups, seem to be from your antivirus programme. Until you directly check with the antivirus programme, DO NOT click on any URLs.
Email Protection
Malware infections have historically been mostly caused via email phishing assaults. Phishing was the most popular ransomware transmission method in 2020, according to 54% of managed service providers (MSP). Phishing schemes were identified as the top cybercrime in 2020 according to a different Federal Bureau of Investigation (FBI) report, with over $4.2 billion in losses or theft.
Infecting a person with ransomware via email can happen in a few distinct ways:
obtaining questionable email attachments for download

clicking links that take you to malicious websites

Social engineering (using tricks to get people to provide private information)

You can take additional precautions in addition to utilizing antivirus software by employing techniques or tools like:
Don't open emails from unknown senders
Keep email client apps updated
Sender Policy Framework (SPF)
DomainKeys Identified Mail (DKIM)-Provides encryption key and digital signature to verify the email was not spoofed, forged, or altered.
Domain Message Authentication Reporting & Conformance (DMARC) – Further authenticate emails by matching SPF and DKIM protocols.
Endpoint Security
Endpoint security ought to be a top concern for expanding companies. There will be more endpoints (laptops, cellphones, servers, etc.) that require security as businesses grow and the number of end users rises. Criminals might potentially access private data or, worse, the main network thanks to each remote link.
Install endpoint protection platforms (EPP) or endpoint detection and response (EDR) for all network users whether you operate from home or are a part of a larger organization. System administrators may now monitor and control the security of each distant device thanks to these technologies. EDR is a little more sophisticated than EPP and focuses on responding to and thwarting current network threats.
EPPs and EDRs typically include a suite of protection tools, including:
Antivirus & anti-malware
Data encryption
Data loss prevention
Intrusion detection
Web browser security
Mobile & desktop security
Network assessments for security teams
Real-time security alerts and notification
Run Regular Security Testing
New security measures should always be implemented. Companies need to conduct frequent cybersecurity testing and assessments as ransomware techniques continue to change in order to respond to shifting surroundings. Businesses should consistently:
Reevaluate user privileges and access points
Identify new system vulnerabilities
Create new security protocols
Sandbox testing is a common strategy to test malicious code against current software in an isolated environment to determine if security protocols are sufficient.
Backing Up Your Data
One of the simplest risk mitigation techniques is backing up your data to an external hard drive or cloud server. The user can completely clean the machine after a ransomware attack and reload the backup files. Ideally, businesses should be regularly backing up their most crucial data.
The 3-2-1 rule is a common method to use. Try to keep 3 distinct copies of your data, 2 of which should be offline, on 2 different forms of storage. By including one additional copy on an immutable (cannot be changed) and indelible (cannot be deleted) cloud storage server, you may also add another step to the process.
Keep All Systems And Software Updated
Always use the most recent version of your operating system, web browser, antivirus programme, and any other software you use. You should make sure everything is patched and up to date because malware, viruses, and ransomware are continuously changing with new kinds that can get beyond your outdated security features.
Larger companies that rely on antiquated legacy systems that haven't been upgraded in a while are a common target for attackers. The ransomware outbreak known as WannaCry in 2017 that left big organizations across the globe paralyzed is arguably the most infamous. Even Spanish telecommunications giant Telefónica and Apple chip supplier Taiwan Semiconductor Manufacturing Co. (TSMC) were compelled to halt operations for four days as a result. Over 230,000 PCs worldwide were impacted in total.
The bottom line is that ransomware attacks pose a serious threat to people, companies, and organizations, particularly those in the financial industry. These attacks are becoming more sophisticated and frequent, which emphasizes the necessity of effective cybersecurity safeguards. Organizations should use a multi-layered strategy for security to reduce the risk of ransomware. Regular data backups to different storage systems, making sure the most recent security patches and updates are applied to all systems, implementing strong and unique passwords, educating staff about phishing and social engineering strategies, and using powerful antivirus and antimalware software are all examples of how to do this.
For more content like this, follow our Facebook and LindekIn handles for more exclusive content like this!