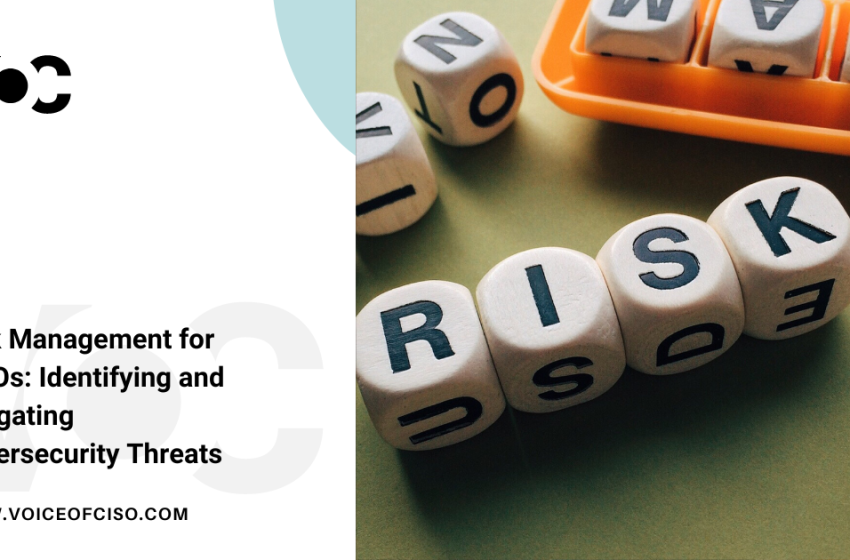 Risk Management for CISOs: Identifying and Mitigating Cybersecurity Threats
As a Chief Information Security Officer (CISO), one of your most important tasks is to identify and assess potential cyber threats to your organization. This includes identifying vulnerabilities within your systems and networks, as well as developing strategies to mitigate these risks. In this article, we will discuss the key elements of risk management for CISOs and how you can effectively identify and mitigate cybersecurity threats.
First, it's important to understand that risk management is a continuous process. It's not something that can be done once and forgotten about. Instead, it's an ongoing effort to assess and re-assess potential risks, as well as to implement new strategies to mitigate them. This process should be led by your organization's CISO and should involve input from other key stakeholders, such as IT professionals and business leaders.
One of the first steps in risk management is to conduct a thorough assessment of your organization's systems and networks. This should include identifying vulnerable areas, such as outdated software or weak passwords, as well as identifying potential points of entry for cyber attackers. Once you have a clear understanding of your organization's vulnerabilities, you can then develop strategies to mitigate these risks.
One effective strategy for mitigating risks is to implement security controls, such as firewalls, antivirus software, and intrusion detection systems. These controls can help to prevent cyberattacks by identifying and blocking malicious activity. Additionally, you should also implement security best practices, such as using strong passwords, regularly patching software, and limiting access to sensitive data to only those who need it.
Another important aspect of risk management is incident response planning. This includes developing procedures for responding to a cyberattack, as well as training employees on how to recognize and respond to potential threats. By having a plan in place, you can minimize the damage caused by a cyberattack and quickly return to normal operations.
One of the key challenges in risk management is staying up to date on the latest cyber threats. Cybercriminals are constantly developing new methods for attacking organizations, and it's important to be aware of these threats in order to effectively mitigate them. This includes monitoring industry news and alerts, as well as regularly reviewing your organization's logs and network traffic for signs of suspicious activity.
Another important aspect of risk management is compliance. Organizations must comply with various laws and regulations regarding data protection, such as the General Data Protection Regulation (GDPR) and the Health Insurance Portability and Accountability Act (HIPAA). It's important for CISOs to stay informed about these regulations and to ensure that their organization is in compliance. This includes regularly reviewing policies and procedures, as well as conducting audits to identify potential vulnerabilities.
In addition, a vital step in risk management is employee education and training. Your employees are often the weakest link in cybersecurity, and it's important to ensure that they are properly trained to recognize and respond to cyber threats. This includes regular security awareness training and simulated phishing exercises to test employee vigilance. By educating your employees on the risks and how to avoid them, you can reduce the likelihood of a successful cyberattack.
Finally, a key element of risk management is communication and collaboration. The risk of cyber threats is not only confined to the IT department, but it also affects all aspects of the organization, from finance to operations. As such, CISOs should work closely with other departments within the organization, such as legal, compliance and human resources to ensure that all stakeholders are aware of the risks and the measures being taken to mitigate them.
In conclusion, risk management is a critical component of a CISO's role, and it's essential for organizations to develop a comprehensive strategy to identify and mitigate cyber threats.