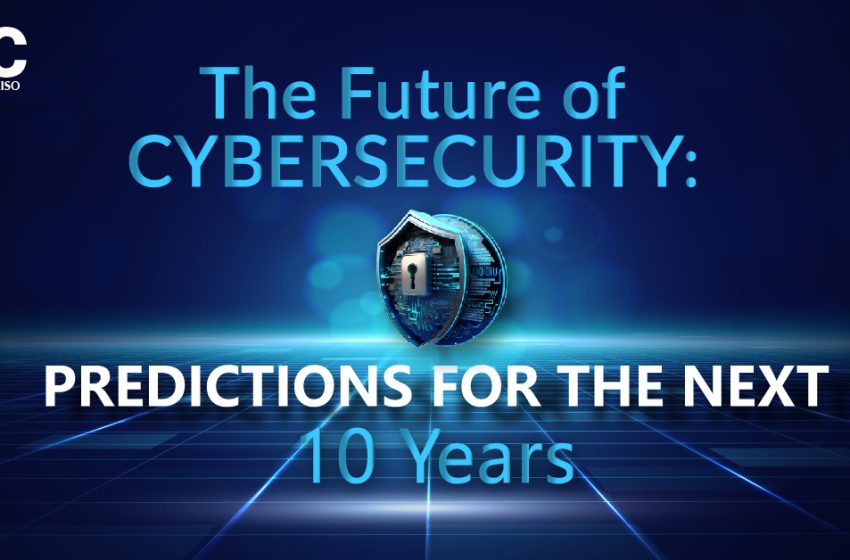 The Future of Cybersecurity: Predictions for the Next 10 Years
Cyber Security refers to defense against cyber crimes that are on the rise since this decade. It involves defending your devices that are connected to the internet from numerous cyber threats. It entails safeguarding hardware, software, and data in addition to assisting in preventing fraudsters from getting access to systems or networks. To safeguard their information, finances, and intellectual property, businesses need cyber security.
Despite the fact that intellectual property is less of a concern and the likelihood of losing important information, such as family photos, is higher, people still need it for comparable reasons. Cybersecurity ensures that the public may continue to rely on public services and governmental institutions. In this article, we look at how cybersecurity will shape up in certain areas over the course of the next ten years.
As per LinkedIn Pulse, Cyber Security Market was valued at USD 26 billion in 2021 and it is expected to reach at USD 242 billion by 2028, with CAGR of 36% over the forecast period (2022-2028).
1. Expanding Access to Cybersecurity: Progress Made, More Work to Do
Investments in security technologies, both public and private, and broader efforts to address cybercrime, safeguard critical infrastructure, and promote cybersecurity awareness are poised to yield concrete benefits by 2030.
Instead of simply fortifying defenses, the cybersecurity landscape will shift towards recognizing and managing ongoing cyber risks, with an emphasis on building resilience and recovery capabilities.
This trend will be reflected in a variety of ways, such as the potential obsolescence of passwords, widespread inclusion of cybersecurity education in primary schools, and more effective regulation of cryptocurrencies. Despite the adoption of more secure systems and better cyber hygiene practices, progress may not be uniform across all regions and communities, and some may still struggle with inadequate protection against cyber threats.
2. AI and Machine Learning
There is both optimism and uneasiness about the rapid pace of scientific advancement and commercial adoption of AI and ML technologies. On the Positive Note, AI and ML are anticipated to continue to be important components of cybersecurity in the years to come. AI-based tools, for instance, can support automating incident response, enhancing vulnerability management, and threat intelligence. Insider threats, which continue to be a major concern for many organizations, can also be identified and prevented with the aid of AI and ML.
On the downside, There are worries about the possible misuse of these technologies, such as AI-powered cyberattacks, as a result of the expanding usage of ML and AI in cybersecurity. AI-powered offensive capabilities could make it more difficult to fight against cyberattacks and pose serious concerns to international security.
In the current era of OpenAi and ChatGpt, Ai and ML are blooming in the current market of computer science and it comes as no surprise this all also affected and helped the field of cybersecurity and it will continue this kind of momentum over the course of the next ten years.