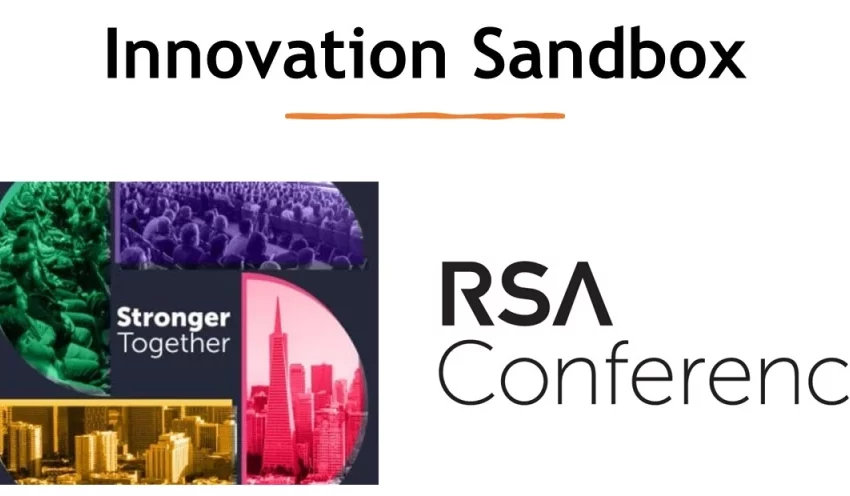 TOP 10 Finalists of RSA 2023 SANDBOX: A Breakdown of the Most Innovative Cybersecurity Startups
RSA SandBox provides cybersecurity companies with a platform to compete and pitch new ideas. Mainly startups participate in these events or are shortlisted to pitch their ideas. this gives them a platform to gain company investors and make a name in the marketplace. Since the start of this event, the top 10 finalists have collectively seen over 75 acquisitions and $12.48 billion in investments. so it's a major step for startups who are shortlisted for this event to pitch a great idea. In this article, we are listing the ideas of the top 10 finalists of this year's RSA SandBox:
AnChain.AI:
AnChain.AI is a cybersecurity company that provides services like advanced analytics and security solutions for blockchain-based ecosystems. In this Sandbox event, AnChain.AI provided the solution regarding Web3 Security and as narrated by their CEO Victor Fang: "We are very proud to be the first Web3 Security company on stage in RSA history!". Victor Fang delivered some key attributes regarding their idea regarding Web3 Security by first stating the major hacks regarding Web3 in recent years like Ronin Networks' 600 million dollars loss in web3 attack or Harmony's 100 million loss.
He pitched their solution with their new platform Web3SOC, a web detection and response platform ready to beat certain attacks. the attributes were the detection and response time from 97 days to a matter of seconds. the key real-life example Victor Fang stated was of the plife smart contract a blockchain decentralized contract that was breached and it took them 97 days to detect and respond.
Their Web3SOC consists of 4 major points as stated by Victor Fang in his pitch:
Monitoring and Alerting: Smart Contract and Event Listener, An Anomaly Detector.
Attack Simulation: FireDrill Simulation, Web3 threat modeling response plan testing
Automatic Response: Crypto Transaction Generation
3rd Party Integration: integration with email, discord, Slack, etc.
Overall, the product they pitched was amazing and it was taken with a great response by the audience. They also provided the Web3SOC website for signing up for their new release.
Our Readers ALSO READ

GOOGLE Plans to take down Cryptbot following Approval from Court.