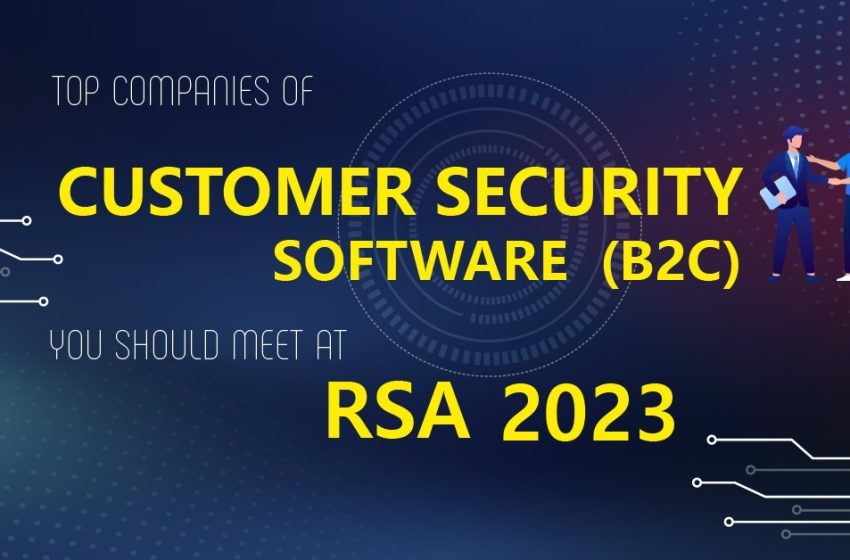 Top Coolest Customer Security Companies you can meet at RSA 2023.
In today's world, Cybersecurity has become essential for everyone. everyone has their digital records online such as face ID, fingerprints, identity number, and many other things that conclude up to all sensitive data. this leads to cyber threats such as phishing, identity theft, hacking, malware, and much more. These all factors give rise to identity or customer security which to think now has become the most important aspect of cybersecurity. many people can lose their lives in terms of their data if they don't handle their security well. speaking about security the biggest security event is happening just at the end of April 2023 goes by the name RSA. In this convention, you can explore all kinds of departments related to cybersecurity. down below I'm gonna be sharing with you the coolest customer security companies you can visit at the RSA 2023 conference.
1Password
1Password is a management system helping critically in identity security. 1Password was developed by AgileBits, a Canadian software company based in Toronto, Ontario. The company was founded in 2005 by Dave Teare and Roustem Karimov and initially started as a side project to create a secure password manager for personal use.
Since then, 1Password has gone worldwide attracting millions of users worldwide. keeping up this they released bunch more products such as 1Password X, 1Password for Families, and 1Password for Teams. the company's top priority was to protect its client's identity against all the threats in the cyber world. they protect all of their user-sensitive data or information online. AgileBits places a strong emphasis on user privacy and security and regularly updates its software to stay ahead of emerging threats and vulnerabilities.
1Password uses a combination of AES-256 encryption and PBKDF2 key derivation to encrypt user data. The company also offers two-factor authentication, biometric authentication, and secret key encryption for added security.
the company has millions of users worldwide. they have 500+ employees now spreading it across 20 countries. the organization is private but according to an online survey, 1Password has been a very successful company with users estimated across 15 million.
Co-Founders: Dave Teare and Roustem Karimov
Location: Ontario, Canada
Website: https://1password.com
Our Readers ALSO READ:

https://voiceofciso.com/top-coolest-data-security-companies-you-should-meet-at-rsa-2023/