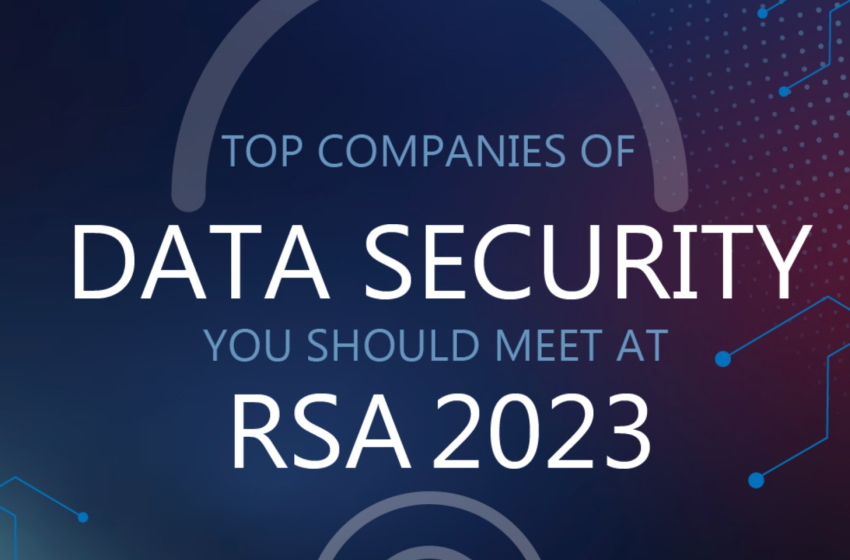 Top Coolest Data Security Companies You Should Meet at RSA 2023
In today's modern world, everyone has their data stored digitally on servers, the cloud, or even hard drives. this leads to security threats that come with it. Many organizations or persons are being targeted for data breaches each day. So data security has become a critical concern for organizations and people. Data security is not just a matter of protecting sensitive information from external threats; it also involves ensuring that data is accurate, reliable, and accessible to authorized users when they need it. As we are talking about data security let me take you to some extraordinary organizations that are working hard in order to provide clean and efficient solutions to their users you can even meet them in the upcoming event RSA 2023.
Synk
Synk Security is a cybersecurity company that specializes in providing tools and solutions that help developers in identifying and fixing vulnerabilities in their open-source code and dependencies. their main aim was to integrate their tools or methods into the software development cycle so the developers can track the bugs or breaches at each point of the development cycle.
Synk Security was founded in 2015 by three cybersecurity enthusiasts and veterans Guy Podjarny, Assaf Hefetz, and Danny Grander. these all have vast previous cybersecurity experience one of them even has published a book. here at the organization, Guy Podjarny serves as president, Assaf Hafetz serves as a CTO and Danny serves as head of security research. these three have established a company that now has a net worth of close to 8.5 billion dollars.
Co-Founders: Guy Podjarny, Assaf Hefetz, and Danny Grander
Location: Boston MA, USA
Website: https://snyk.io
Our Users also like these:

https://voiceofciso.com/top-coolest-device-security-companies-you-should-meet-at-rsa-2023/