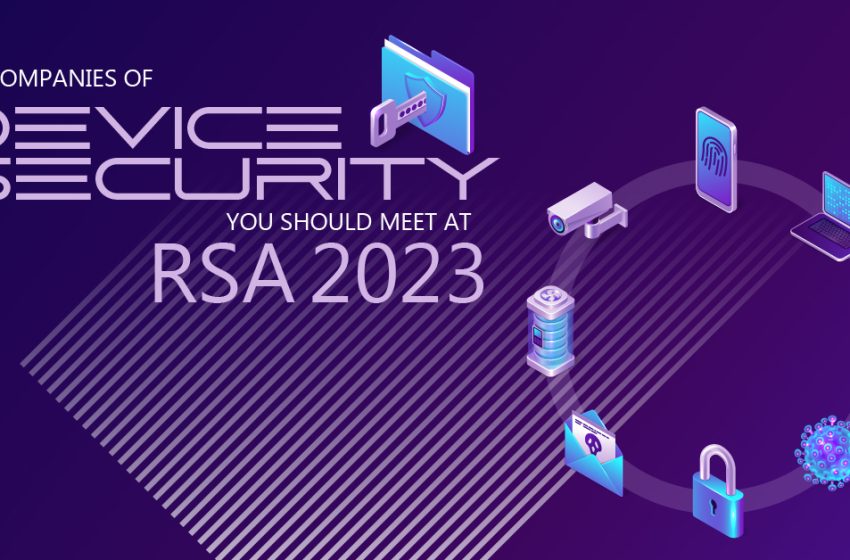 Top Coolest Device Security Companies you should meet at RSA 2023
Device Security refers to be securing your daily devices on which we keep our work as well as personal data. The recent risen of modern day technology has also increased the risks revolved around data breaches. Many organizations suffered from data breach thorough their platforms but mainly because of their poorly constructed networks that allowed the attackers to access their personal devices which were being used in their organizations. So security is a very serious factor to consider these days.
Many company should relook their overall structure and maybe at the RSA 2023 which is happening at the end of April explore the top coolest device security companies that you should provide you with effective ways and tools to secure your organizations and also your personal devices.
Armis
Armis Security is a Device Security company which provides the industry's first unified asset intelligence platform designed to address the new extended attack surface that connected assets create.
Armis was founded in 2015 by CEO and Cofounder Yevgeny Dibrov and CTO Nadir Izrael who remain at the centre of the company till now. Armis Security has grown itself in a strong position since its inauguration while being backed by the investors such as Insight Partners, CapitalG, Brookfield, Georgian etc.
Armis was recently awarded #14 Most Innovative Company and #01 in the Security Category by the magazine FastCompany.
Co-Founders: Yevgeny Dibrov, Nadir Izrael
Location: 548 Market Street Suite 97439
San Francisco, CA, USA
Website: https://www.armis.com/
You will also like

Unlock the Full Potential of RSA 2023: A Comprehensive Guide for Security Professionals