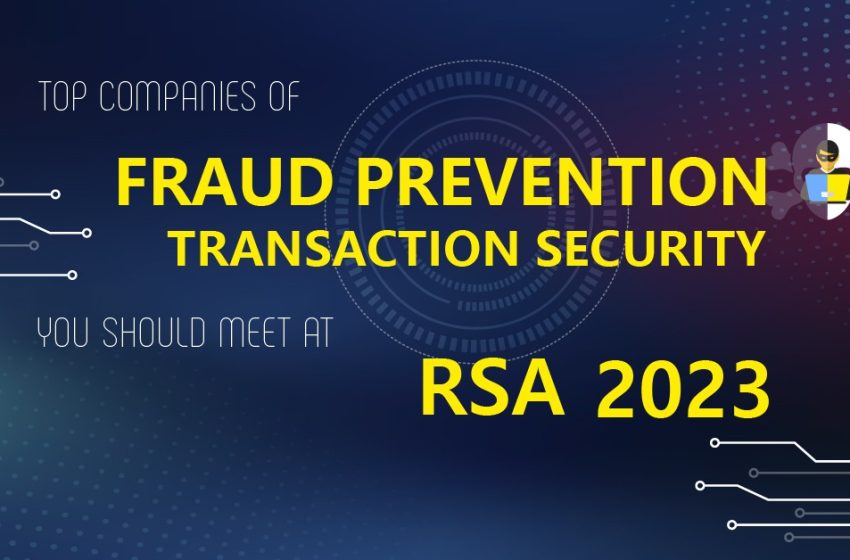 Top Coolest Fraud Prevention Security Companies You Should Meet at RSA 2023
Frauds are very common nowadays, especially online. All of our data is mostly on devices including critical information, our records, and other private. People, even companies of big sizes can be deceived, and manipulated into giving away their confidential information. So preventing such attacks should be a top priority these days. CyberSecurity plays a big part in securing your data and prevents such attacks like phishing, vishing, machine compromise, and malware that lead to fraud attacks. There are numerous companies that have dedicated their work to preventing such attacks in fact their mission is only this. there will be numerous companies visiting RSA 2023 happening later in April these include Fraud Prevention Security companies. below are a few you can visit to have a good idea.
HUMAN
Human Security is a CyberSecurity company that prevents online fraud and digital identity thefts. the company uses modern-day software and algorithms in preventing fraud and other cyber-criminal activities. they rely on modern-day security which increases the cost to cyber-criminal attacks while decreasing the cost of collective defense.
HUMAN security comes from a very humble background founded in the back of a sci-fi store and today they verify more than 20 trillion digital interactions. the company has been on an upward trajectory despite its past. also, they have been backed by strong investors such as ClearSky, NightDragon, WestCap, and GoldMan Sach. Human security has also been trusted by top companies in providing them with modern security. I can't see why not, Their cybersecurity of tomorrow is built through modern defense, which is composed of internet visibility, and network effect.
Co-Founder: Tamer Hassan
Leadership: Omar Iluz, Anuj Kumar
Location: New York, USA
Website: https://www.humansecurity.com
Our Readers ALSO READ

https://voiceofciso.com/top-coolest-customer-security-companies-you-can-meet-at-rsa-2023/10/