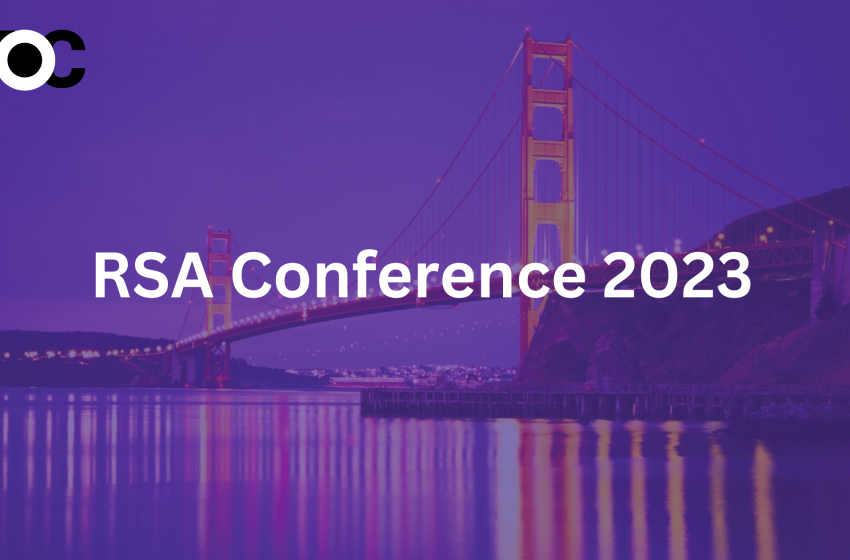 Unlock the Full Potential of RSA 2023: A Comprehensive Guide for Security Professionals
The RSA Conference is one of the most anticipated events in the cybersecurity industry, attracting thousands of professionals from around the globe each year. With its extensive lineup of keynote speakers, expert-led workshops, innovative solution showcases, and unparalleled networking opportunities, RSA 2023 promises to be an exceptional experience. To help you make the most of this premier cybersecurity event, we've compiled a comprehensive guide on how to maximize the benefits of RSA 2023.
Set Clear Objectives
Before attending RSA 2023, it's crucial to define your goals for the conference. Are you looking to expand your knowledge on specific cybersecurity topics, discover new tools and technologies, or network with industry professionals? By setting clear objectives, you can tailor your conference experience to meet your needs and ensure that you get the most value from your time at RSA 2023.
Plan Your Agenda
With numerous sessions, workshops, and events occurring simultaneously, it can be challenging to decide which ones to attend. To make the most of your time at the conference, review the agenda beforehand and create a personalized schedule that aligns with your objectives. Be sure to allocate time for visiting the expo hall and engaging with vendors, as well as for networking and breaks.
Engage Actively
To fully immerse yourself in the RSA 2023 experience, actively participate in sessions, workshops, and discussions. Don't hesitate to ask questions during presentations, as this not only enhances your understanding of the topic but also encourages meaningful dialogue. By engaging with the conference material, you'll retain more information and gain deeper insights into the cybersecurity landscape.
Network Effectively
The RSA Conference offers numerous networking opportunities, from formal receptions to casual meetups. Take advantage of these events to connect with fellow security professionals, share ideas, and build lasting relationships. Remember to bring plenty of business cards and be prepared with a brief introduction that highlights your expertise and interests. Following up with new connections after the conference is essential for maintaining these relationships and fostering potential collaborations.
Explore the Expo Hall
The expo hall at RSA 2023 will feature a multitude of innovative cybersecurity solutions from leading vendors. Allocate time to explore the expo, focusing on vendors that offer products or services relevant to your organization's needs. Schedule one-on-one meetings or demos with vendors to gain a deeper understanding of their offerings and how they can help enhance your security posture.
Enhance Your Skills
RSA 2023 provides skill-building training sessions and certification opportunities for attendees. Make the most of these offerings by identifying areas where you'd like to develop your skills and enrolling in relevant courses or workshops. Investing in your professional development not only benefits you personally but also contributes to the overall security expertise of your organization.
Share Your Knowledge
After RSA 2023, take the time to share your newfound knowledge and insights with your team and colleagues. By disseminating the valuable information you've gathered, you'll help improve your organization's security strategy and foster a culture of continuous learning and growth.