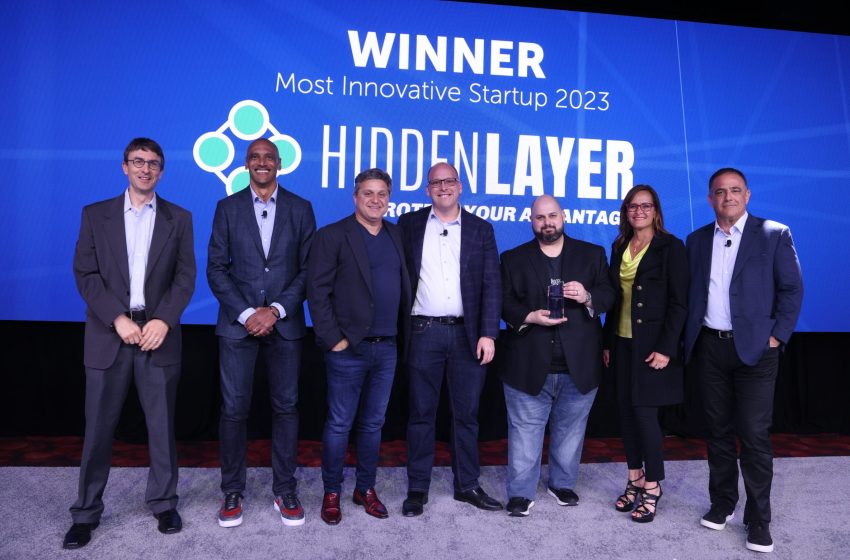 What you should know about RSA Sandbox Winner "Hidden Layer"
HiddenLayer is a cybersecurity company that specializes in providing advanced threat detection and response solutions to protect businesses from cyber-attacks. The company was founded in 2019 by a group of 3 people Tito, Tanner, and Jim.
Tito has over 20 years of experience in cybersecurity, including serving as the CISO of multiple organizations. Tanner has extensive experience in software development and machine learning, and Jim is a well-known expert in penetration testing and ethical hacking. Together, the three founders aimed to address the growing need for advanced security solutions that could effectively protect businesses from the evolving landscape of cyber threats. They built a comprehensive security platform that leverages artificial intelligence and machine learning to monitor and defend against sophisticated attacks.
HiddenLayer was one of the 10 Finalists for the SandBox event at the RSA 2023 conference and their pitch won the whole event. HiddenLayer introduced a first of its kind in its pitch an MLDR Machine Learning Detection and Response Unit that uses a mixture of AI and Machine Learning algorithms to detect the threats and respond within the time frame.
The company based in Austin, Texas, has been recognized by a panel of judges for its comprehensive security platform, which helps enterprises protect the machine learning models behind their critical products. Its patent-pending solutions leverage artificial intelligence to monitor machine learning algorithms for adversarial ML attack techniques. As an AI application security company, its mission is to provide businesses with the tools and expertise needed to safeguard their machine learning models from cyber threats, ensuring the integrity and reliability of their critical products.
Dr. Hugh Thompson, RSA Conference Program Committee Chair said: "Startups play a vital role in the cybersecurity ecosystem and based on the entrepreneurial spirit and talent we saw on stage today, we can see that innovation is thriving in our industry. Congratulations to all our finalists, and to our winner this year, HiddenLayer, which is addressing an incredibly important problem in cybersecurity. As stewards of the RSA Conference Innovation Sandbox contest, we plan on investing even more resources into this program and our efforts to nurture innovation as we look to the future."
About the RSAC conference:
The RSA Conference is a prominent event in the field of cybersecurity that gathers professionals from diverse industries to discuss and explore the latest trends and innovations. The conference offers a unique platform for companies to showcase their newest technologies and solutions that address cybersecurity threats. The event is highly valued for its informative sessions and presentations that cover a wide range of topics relevant to the industry. One of the highlights of the conference is the participation of numerous cybersecurity companies, who present their cutting-edge products and services designed to protect businesses and individuals from cyber attacks.
PC:

https://www.businesswire.com/news/home/2023.