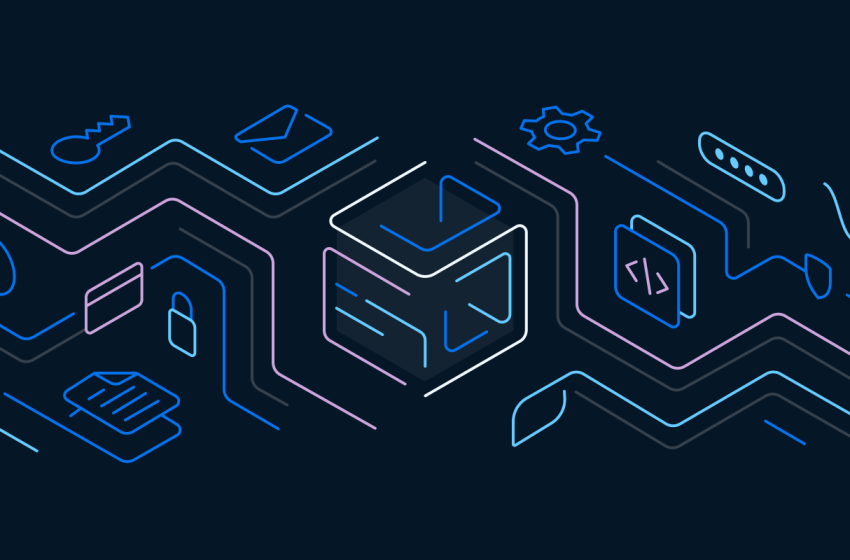 Combating Secrets Sprawl and Urgent Action Required
In today's information age, safeguarding secrets has become a formidable challenge, as evidenced by the extensive 2023 State of Secrets Sprawl report. With a staggering 67% year-over-year rise in discovered secrets and the detection of 10 million hard-coded secrets in 2022 alone, urgent action is imperative to address this concerning trend and prioritize secure software development.
Secrets sprawl refers to the phenomenon where sensitive information, such as API tokens and private keys, is found in plaintext across various sources within the software ecosystem. These sources include areas like source code, build scripts, infrastructure as code, logs, and more. While these secrets play a crucial role in securely connecting different components of the modern software supply chain, their widespread distribution among developers, machines, applications, and infrastructure systems significantly increases the risk of potential leaks and compromises.
Unveiling the Hidden Threat: Cybersecurity Incidents Expose the Perils of Hard-Coded Secrets
In the realm of cybersecurity, two major incidents involving industry giants Uber and Toyota have recently sent shockwaves through the tech community. These unsettling events have cast a spotlight on the pressing issue of secrets sprawl and sounded an alarm for organizations to prioritize code security like never before.
In a startling breach, Uber fell victim to an attack where an assailant successfully infiltrated their critical systems by exploiting hard-coded admin credentials discovered within a seemingly harmless PowerShell script. Meanwhile, Toyota, unknowingly, exposed sensitive credentials granting unauthorized access to customer data in a public GitHub repository for a staggering duration of nearly five years.
These high-profile incidents serve as undeniable wake-up calls, emphasizing the grave risks associated with secrets sprawl. As the 2023 State of Secrets Sprawl report emphasizes, it is crucial to recognize that most security breaches involve the compromise of secrets at some stage. Whether it's malicious actors leveraging stolen keys or unintentional exposure through leaked source code, secrets play a pivotal role in cybersecurity incidents.
Unmasking a Major Blind Spot in Application Security
The prevalence of secrets exposure knows no bounds, impacting developers of all levels of expertise. In 2022 alone, a staggering 1 in 10 code authors inadvertently exposed secrets, highlighting the pervasive nature of this issue across the developer community.
As organizations become more vigilant in examining their software supply chain processes following high-profile security breaches, secrets management has emerged as a critical focus area. Traditionally, cybersecurity teams have prioritized identifying vulnerabilities, inadvertently neglecting the crucial task of identifying poorly secured credentials. Consequently, numerous applications deployed in production environments may harbor undiscovered secrets management issues.
Our Readers ALSO READ

Unlocking the Secrets to Stay Ahead of Ransomware Threats
While the adoption of DevSecOps best practices aims to address this growing concern, the ever-expanding landscape of code repositories has led to an increase in basic errors. Capitalizing on vulnerabilities in software supply chains, cybercriminals actively scan repositories in search of exposed secrets that can provide easy entry points for application breaches.
The situation is poised to worsen as attacks targeting software supply chains are predicted to escalate. With technology seamlessly integrating code into our daily lives, the risks associated with secrets sprawl become increasingly urgent.
In response to this escalating threat landscape and the recognition of software supply chain vulnerabilities, IT organizations are expected to adopt comprehensive security measures throughout their software development life cycles, spurred on by initiatives such as the Biden administration's National Cybersecurity Strategy. Consequently, DevOps teams should anticipate heightened scrutiny and emphasis on secrets management from cybersecurity experts.
Shielding Your Secrets: Embracing Proactive Measures to Mitigate the Risks of Secrets Sprawl
In the face of an ever-growing threat, safeguarding secrets and adopting proactive measures are paramount for organizations to defend against the perils of sprawl. With the relentless expansion of the everything-as-code paradigm and the increasing reliance on digital infrastructure and services, the importance of protecting software, code, and secrets in daily business operations cannot be overstated.
While achieving complete elimination of secrets exposure may be challenging, organizations can effectively mitigate the risks by tackling poor secrets hygiene practices head-on and implementing comprehensive remediation playbooks. By prioritizing the protection of secrets and investing in solutions that detect and address potential vulnerabilities, businesses can fortify their defenses and stay one step ahead in the ongoing battle against sprawl.
Curious about the impact a secrets detection and remediation program could have on your organization? Free Value Calculator offers a valuable tool to estimate the potential cost of neglecting a secured debt that encompasses thousands of hard-coded secrets.
By confronting the issue head-on and implementing the necessary tools and resources, companies can effectively minimize the risks linked to leaked and exploited secrets. Embracing the right measures empowers organizations to proactively mitigate vulnerabilities, safeguard sensitive information, and pave the way for a more secure and resilient future.
The escalating threat of secrets sprawl demands urgent action from organizations. By implementing effective tools and strategies, businesses can successfully mitigate the risks associated with leaked and exploited secrets. The time has come to prioritize secrets management and invest in innovative solutions to safeguard our valuable assets.
In a realm where information equates to power, it is crucial to take proactive measures to ensure that our secrets remain securely protected. Let us seize this opportunity to fortify our digital fortresses and preserve the integrity of our data and systems. Together, we can navigate the evolving landscape of cybersecurity and safeguard the secrets that propel our organizations forward.
Found this Insightful? you can follow our LinkedIn and Facebook handles for more exclusive content like this.