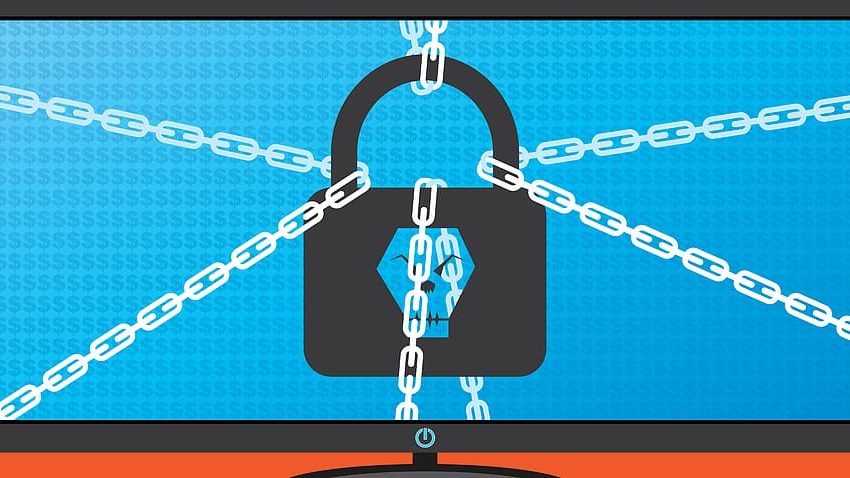 Unleashing the Power of Threat Intelligence: Unlocking the Secrets to Stay Ahead of Ransomware Threats
Ransomware is widely used. You can visit your "go-to" cybersecurity news source at any time and read about a new malware variant or another successful attack. In fact, according to data from Proofpoint (PDF),64% of organizations were penetrated and 76% of them attempted a ransomware attack in 2022. In order to manage their threat intelligence tactics, security, and IT organizations are now focusing heavily on ransomware.
But how do you actually put a strategy into action, from saying "We need to use threat intelligence to help us thwart ransomware attacks" to actually doing it?
Security operations centers (SOCs) are evolving into detection and response organizations as businesses come to terms with the fact that hacks are unavoidable. The goal at this point is to reduce risk, and we can do this more successfully if we quickly and thoroughly understand threat actors, including their goals, targets, and strategies. We have a problem, though, when just 35% of survey respondents in Mandiant's Global Perspectives on Threat Intelligence study (PDF) claim to have a thorough awareness of various threat groups and their tools, methods, and procedures (TTPs).
The key to dealing with ransomware is to spot activity before the payload has been executed. After that, it might already be too late. Threat intelligence has grown crucial because it allows businesses to better understand what is occurring on the outside in order to prepare for and protect themselves internally. In order to prevent these kinds of assaults, businesses must conduct the proper data analysis. If an attack is already underway, they must act on this intelligence to prevent threat actors from executing the payload. Let's look more closely.
Ransomware Attacks: Unmasking the Art of Anticipating and Foiling Cyber Extortion
By combining diverse sources of external threat data into a single repository, you may improve your understanding of the threat landscape and discover crucial trends in ransomware. This will allow you to focus on the information that is pertinent to your environment. There is generic threat information that includes the signature updates we receive from Open Source Intelligence (OSINT) sources in addition to the defenses we use on a daily basis, such as our firewalls, intrusion detection and prevention tools, anti-virus software, web and email gateways, and endpoint detection and response solutions.
But you also need to look at sources for more individualized data if you want to properly understand threat actors who might use ransomware to target your organization. Geographical and sector-specific data provided by national/government Computer Emergency Response Teams (CERTs) and Information Sharing and Analysis Centres (ISACs) arranged by sector is an excellent place to start. Additionally, more information about adversaries, their targets, and their TTPs is provided via commercially accessible threat feeds, tools, and frameworks like MITRE ATT&CK. It's also critical to include threat data based on third parties in your ecosystem that adversaries may be actively targeting and may exploit as entrance points into your organization, especially in light of the surge in supply chain attacks.
Our Readers ALSO READ

Ransomware Attacks: How to Protect Your Data and Avoid Paying the Ransom
All of that data may then be automatically prioritized using criteria you specify depending on your risk profile, security infrastructure, and operational environment. With proactive measures like prioritizing a certain patch, implementing compensating control, upgrading specific configurations, and conducting security awareness training, you can now use threat intelligence to foresee attacks and reduce risk. You can alter settings and rules as well as reprioritize patching as new data and learnings are introduced to the repository.
Getting Ahead of the Ransomware Payload: Decoding the Tactics to Outsmart Cyber Extortionists
You might still be able to stay ahead of a ransomware campaign if it's already underway before data is exfiltrated and systems are locked down. To know if an assault is underway, wherein the kill chain the threat actor is currently operating, and what to do next, you must be able to act rapidly by fusing external information with internal threat and event data from your security architecture.
Consider the scenario where you start to notice warning signs like odd activity from a user account or an IP address from a nation you don't typically do business with. You can use external threat intelligence to corroborate or refute harmful activities to gain a fuller picture of what's happening. You might discover that the suspicious IP address is linked to a certain ransomware operation. You can discover more about that opponent, the campaign, and the techniques employed by digging further into additional threat intelligence sources.
You can rapidly ascertain whether an activity is part of a ransomware campaign and how that campaign will proceed as you watch what is happening throughout your environment and combine internal and external data to gain a complete picture of what is happening. You can react before the payload is run and it's too late if you use a platform that is integrated with numerous systems throughout your security infrastructure.
It seems sensible to seek threat intelligence for assistance given the severe consequences ransomware has had over the previous few years and the evidence that these types of attacks aren't slowing down. It is simple to access both important internal and external data. Organizations are able to swiftly transition from intention to action when combined with the ability to speed analysis and action.
Like this Article? Follow us on our LinkedIn and Facebook handles for more exclusive content like this!