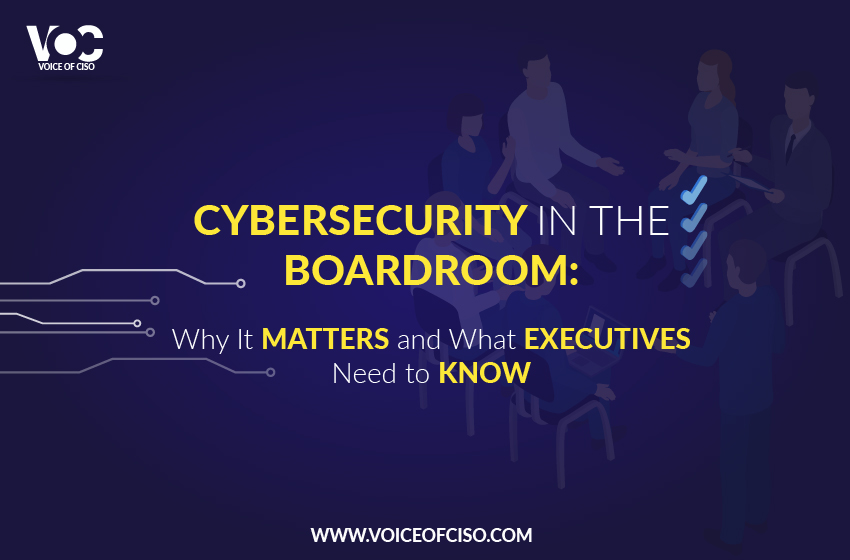 Cybersecurity in the Boardroom: Why It Matters and What Executives Need to Know
In this digital age, understanding why cybersecurity matters and what executives need to know is not just a technical concern but a strategic imperative for the survival and success of organizations.
Let's Talk about Boardroom First
The boardroom, where important decisions are made, has a significant impact on how an organization is run. Boards play a crucial role in determining the future of the firm by making budgeting decisions that have a direct impact on its security and resilience in light of the rise in cybersecurity assaults. Today, board meetings across all industries often include a topic on cybersecurity, highlighting the growing significance of tackling this important problem at the highest level of corporate governance.
Overseeing cyber risk is incredibly challenging, With the global cost of cyber crime expected to reach $10.5 trillion by 2025, cybersecurity has become a board-level imperative.
A Closer Look at Cybersecurity in the Boardroom
The role of the board of directors in cybersecurity often remains a challenge for many organizations. In a recent survey conducted by Diligent titled "What Directors Think, cybersecurity emerged as the most difficult issue for board members to oversee, surpassing concerns like digital transformation, innovation, new technologies, and capital allocations. By offering support and educational resources to board members, organizations can alleviate their stress and facilitate access to the necessary information, empowering them to effectively guide the company's cybersecurity strategy and decision-making processes.
The board of directors and the senior leaders need to have a crucial conversation, according to Dr. Wolf Richter, a partner at McKinsey & Co., who made this statement at a McKinsey & Co. podcast. Boards, according to him, must be able to respond to these inquiries.
When can we expect a potential cyber attack?
Is the organization adequately equipped to detect an attack?
Is it sufficiently prepared to prevent an attack?
Can it effectively minimize the impact and swiftly return to normal operations?
The board's responsibility is to make sure that the executive team has a plan, is prepared and is preparing the whole organization for the eventuality of an attack. The question is not whether the attack is going to happen and how to prevent it.

Dr. Wolf Richter
Why Educating Board Members about Cybersecurity is Important
The fact that many board members lack IT backgrounds or cybersecurity experience presents a substantial hurdle. The survey found that the typical board has less than 9% technological experience, and frighteningly, half of the examined companies' boards have no technical expertise at all. This knowledge gap should raise some red flags.
Education regarding Financial and Reputational Loss
Board members often perceive the cost of cybersecurity solely in terms of fines for privacy violations. However, it is crucial to educate them about the broader implications. For instance, cybersecurity breaches can result in prolonged operational shutdowns, causing significant revenue losses. Additionally, high-profile attacks can permanently damage a company's reputation, leading to a loss of customers. Sharing examples of notable breaches within your industry or similar companies can help illustrate the profound consequences of inadequate cybersecurity measures.
Our Readers ALSO READ

The Financial and Reputational Cost of Cybercrime
Explaining why Cybersecurity Solutions make sense in today's world
Board members frequently have the old-school assumption that cybersecurity is only about data protection. However, a cybersecurity attack can have disastrous effects in today's digital environment, when organizations significantly rely on digital procedures and technologies. Examples of how such an assault could have a big impact on operations include the disruption of the digitally managed supply chain or problems in massive equipment that is operated remotely. Understanding the full impact of an attack on an organization gives the board the knowledge it needs to make wise decisions, especially when allocating funds for cybersecurity projects, According to the Harvard Business Review article 7 Pressing Cybersecurity Questions Boards Need to Ask, authors Dr. Keri Pearlson and Nelson Novaes Neto.
Why Zero Trust Should be in Focus
To help nontechnical board members understand zero trust, it's important to emphasize that it is not a singular technology or process but rather a framework comprising various approaches that can be developed over time. In the past, organizations relied on a physical perimeter with on-premises servers and office buildings. However, the rise of remote work has completely transformed this approach. Today, the focus is on ensuring that every user, device, and application has the appropriate authorizations, regardless of their location. With zero trust, the fundamental assumption is that every access request is unauthorized until proven otherwise, hence the name "zero trust." This mindset allows organizations to implement rigorous security measures that verify and validate each access attempt, enhancing overall cybersecurity posture.
Final Words
Encouragingly, Cybersecurity is rightly seen as a high priority for directors, trustees, and other senior managers. However, it also notes that
There is a lack of understanding of what constitutes effective cyber risk management, which is compounded by a lack of expertise and perceived complexity of cyber security matters at board level.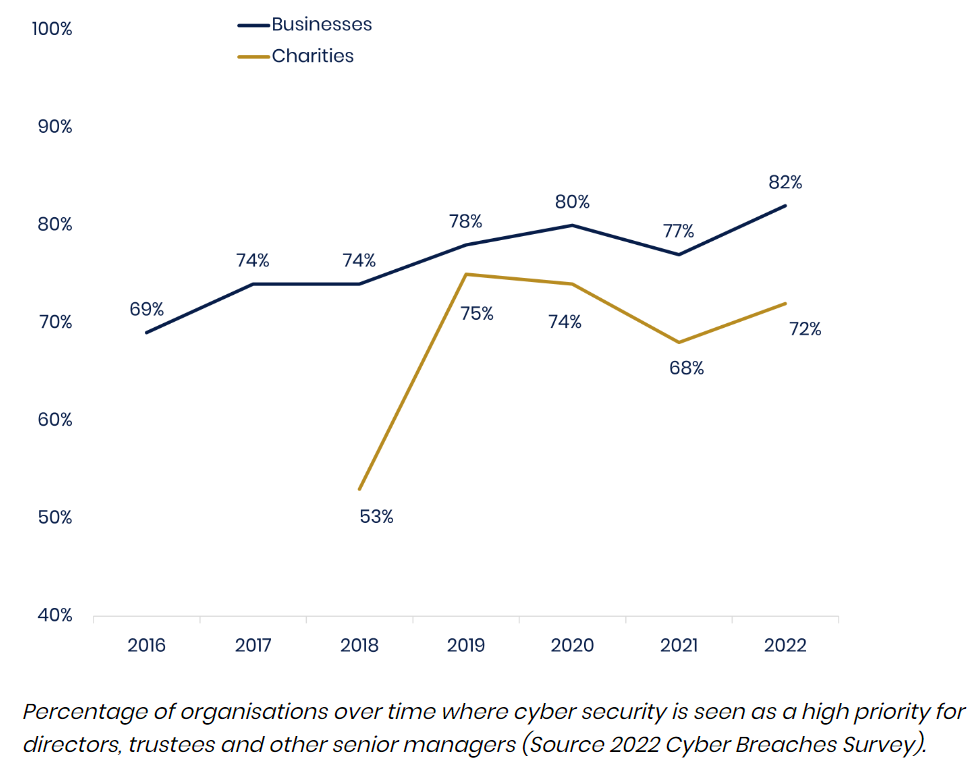 Board members can prioritize cybersecurity investment by relying on experts for insight, and aligning decisions with business risks. A knowledgeable senior leader can increase awareness, educate the board, and advocate for targeted spending to strengthen cybersecurity defenses. This ensures the organization is well-prepared to mitigate cyber risks and protect its operations and reputation.
The backbone of your company is its board of directors. Directors cannot make the best business decisions if they lack awareness of one of the most important issues now affecting businesses. You may assist your board in creating the framework required for your business to be as secure from cyber attacks as feasible by proactively educating your board of directors on cybersecurity challenges.