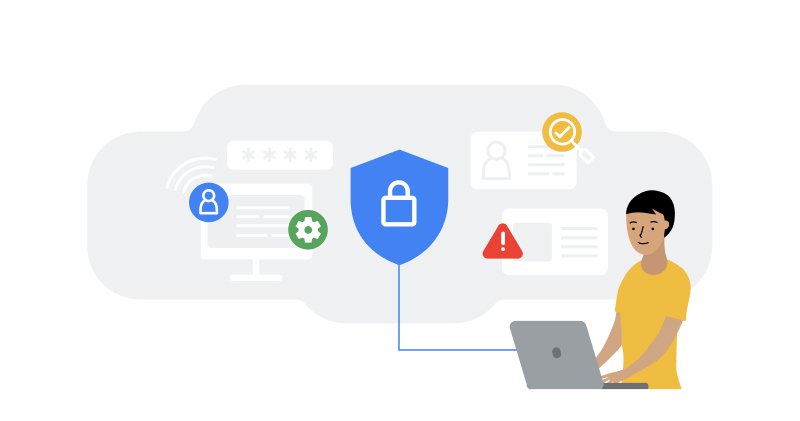 Google launches $20M programs to train more cybersecurity professionals
Google has committed $20 million to establish additional hands-on cybersecurity clinics throughout the United States, aiming to address the country's cybersecurity workforce shortage and proactively tackle evolving threats.
Sundar Pichai, CEO of Alphabet and Google, announced collaboration with the US Consortium of Cybersecurity Clinics during an event held in Washington DC. This initiative will support the expansion of cybersecurity clinics at 20 higher education institutions, providing students with valuable learning opportunities to enhance their skills while contributing to the protection of vital infrastructure like hospitals, schools, and energy grids. Pichai also emphasized the significance of AI in shaping national security in the coming years.
Building a cyber-resilient America through education and training
According to the Consortium, Google has promised to donate up to $1 million to a select group of institutions, universities, and community colleges to improve access and opportunities for students interested in pursuing careers in cybersecurity.
As part of this program, Google staff members with industry knowledge will offer their time to serve as mentors at the hands-on learning clinics. Starting in October 2023, administrators who are interested in applying for the program can learn more about the application procedure on Google's website.
Our Readers ALSO READ

Google Resolves Third Zero-Day Vulnerability in Chrome for 2023
The Google Career Certificate in cybersecurity, which can be completed in as short as three months and requires no prior experience, was also just recently established by Google. Students who want financial support for the certificate program will be able to apply for scholarships.
Google has started a research venture with numerous New York-based universities in addition to the funding and diploma program. This program intends to increase career prospects, promote innovation in the field of cybersecurity, and broaden security education.
According to Pichai, the clinics would get free Google Titan Security Keys, that are resistant to phishing in exchange for deploying two-factor authentication. These combined initiatives by Google highlight their dedication to closing the cybersecurity skills gap and providing people with the information and tools they need for successful employment in the industry.
Skills Gap and Combating the Risk
Google has drawn attention to the worrying statistic that there are more than 750,000 open cybersecurity positions in the country. In response, their Grow with Google core effort has worked with several organizations since 2017 to empower and teach over ten million Americans to work in the technology sector. Sundar Pichai presented reflections from his early days at Google, concentrating in particular on his contribution to creating the Chrome browser. CEO, Pichai also mentioned,
Security was critical to the work I did. Today, it's core to everything we do, and the current inflection point in AI is helping take our efforts to the next level.
The new clinic program is intended to increase diversity among workers in the security sector, which has historically underrepresented Hispanic, Black, and female personnel, according to Google executives.
The CEO noted that by 2022, there will be 38% more cyberattacks worldwide, increasing the risk to vital infrastructure including hospitals, governments, and power grids. Over the last five years, he claimed, these attacks had cost the US economy billions of dollars.
As a nation, we need a strong cybersecurity workforce to help us stay ahead of new and evolving threats.
Like this article? Follow our LinkedIn, and Facebook handles for more exclusive content we post daily.