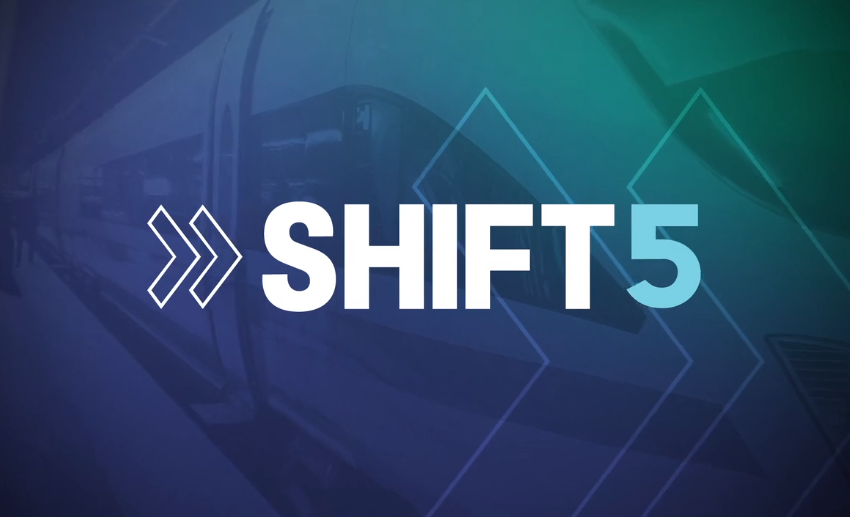 Injection of Massive Funding in OT Security Provider SHIFT5
Shift5, an Arlington, Virginia-based provider of OT security, has obtained an additional $33 million in Series B funding, increasing the total amount raised to $108 million. The money was initially announced at $50 million in February 2022.
Shift5 specializes in offering operational technology (OT) cybersecurity solutions for various fleet vehicles, such as aircraft, ships, trains, military vehicles, and armament systems. Although the company's primary focus is not exclusively on the military, its founders, CEO Josh Lospinoso and CGO Michael Weigand, both have experience in US Army cyber operations.
Due to Shift5 's involvement in addressing the cybersecurity needs in fleet vehicles and the increasing global geopolitical tensions, the Department of Defense (DoD) has emerged as a notable customer. This development, along with the situation in Ukraine, may have influenced Allen Venture's decision to participate in Shift5 's fundraising round. Interestingly, this investment marks the first instance of Allen Venture aligning with Allen Hamilton's National Cyber strategy.
Since inception, we've worked with the DoD and we continue to make progress in working across different US military branches and combatant commands. We work with the US Army, Navy, Air Force, Space Force, and Special Operations Command, and expect to further grow in the next year. Our work with Booz Allen will absolutely help us to accelerate our support of the warfighter across the DoD.
Shift5 's main area of expertise is cybersecurity, but what distinguishes them from the competition is its capacity to collect real-time operational technology (OT) communications data from moving vehicles. Shift5 is able to analyze and use data from OT systems within moving cars thanks to this special feature, known as "observability," which results in improved cybersecurity solutions.
If you look into the fuselage of a modern aircraft or inside a combat vehicle you're going to be greeted by dozens and dozens of tiny little computers doing everything from controlling the engine to moving the turret and operating all of the hydraulic lifts.
These interconnected tiny computers function collaboratively in various vehicles. According to the CEO, they serve as powerful supercomputers in aircraft, locomotives, rolling stock, military vehicles, and weapon systems. These systems generate extensive data through serial buses, facilitating communication among different components and systems. The nature of these communications is both continuous and temporary, making them easy to overlook. Failing to capture this data makes it exceedingly difficult to address problems, identify the underlying causes, and implement the appropriate remedial actions for a vehicle in motion.
Our Readers ALSO READ

Top NEW Coolest CyberSecurity Tools Announced at RSA2023
The CEO explains that by employing observability, not only can more accurate and timely security insights be obtained, but also the ability to detect abnormal behavior that may arise from either a mechanical issue or a cyber intrusion. This level of observability enables the identification of leading indicators of potential failures, allowing for the implementation of predictive maintenance measures to predict and prevent failures before they occur.
Shift5 's observability of all IoT device communications provides a level of visibility that is often lacking for Chief Information Security Officers (CISOs) in terms of pure cybersecurity. The CEO Lospinoso, explains that observability allows for obtaining the most detailed, up-to-date, and accurate understanding of the status of the OT asset in question at any given moment. This information serves as a basis for making informed decisions and taking necessary corrective actions.
Lospinoso highlights the real-time actions enabled by observability as a crucial aspect of its novelty and impact. With observability, specific questions can be addressed promptly: Is the data indicative of activity from a malicious actor? When did the activity occur? What was the vehicle's speed, altitude, and location? Was the vehicle operating in a contested environment or within US territory? These detailed insights provide actionable information for security teams in rail, aviation, or the Department of Defense (DoD) to assess and respond to cyber threats effectively. Additionally, CISOs can leverage this information to enhance their overall security strategies.
The "observability" approach developed by Shift5 accomplishes two tasks at once: it provides cybersecurity visibility and tracks the physical well-being and productivity of vehicle technicians. Innovating new cybersecurity solutions for operational technology (OT), Lospinoso emphasizes its dedication to doing so. Furthermore, the business's numerous operational teams can benefit from the onboard data that was obtained through observability. Shift5 works in partnership with clients to investigate how this data may be used to unlock operational efficiencies in various facets of their business.