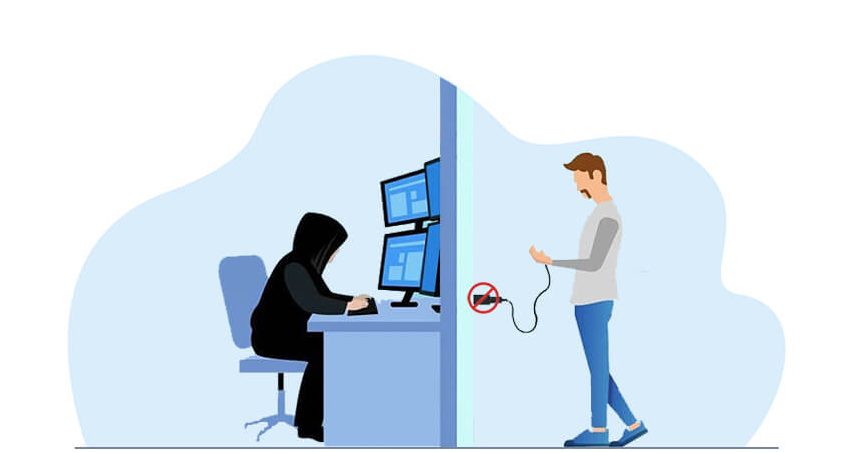 Juice Jacking: A New Cybersecurity Threat at Public Charging Stations
Juice Jacking refers to compromising a victim's device through a public charging port. it includes all kinds of malware, ransomware, or any kind of encryption that will hurt the victim in terms of stealing data or targeting them financially by them encrypting their data for potential gain. it began in 2011 and it looks like it is making a comeback in the world again.
Juice Jacking was made aware in the recent announcement by the Federal Bureau of Investigation(FBI), USA on their Twitter feed which says: "Avoid using free charging stations in airports, hotels or shopping centers," the FBI's Denver office warned. "Bad actors have figured out ways to use public USB ports to introduce malware and monitoring software onto devices. Carry your own charger and USB cord and use an electrical outlet instead."
A few days later a similar kind of news was released by Federal Communications Commission (FCC) on their Twitter feed: "Think twice before using public charging stations. Hackers could be waiting to gain access to your personal information by installing malware and monitoring software on your devices. This scam is referred to as juice jacking".
The Federal Communications Commission (FCC) recently tweeted a link to its awareness page on "juice jacking," a type of cyber attack that involves stealing data or installing malware on devices connected to compromised public charging ports. This page was first published in advance of Thanksgiving in 2019, but it was updated in 2021 and again shortly after the FBI's tweet about juice jacking gained widespread media attention. News outlets covered the alerts extensively, and the topic even made it into a recent episode of "The Late Late Show with James Corden."
although the announcement wasn't that much of a serious issue as confirmed by Snopes, A myth-busting site. "The FBI replied that its tweet was a 'standard PSA-type post' that stemmed from the FCC warning," Snopes reported. here is what you can do to avoid such scams. Being careful will only help you avoid it.
The "bring your own gear" principle is a widely recognized security practice that advises against trusting the security or integrity of a device once an adversary has physical access to it. This principle extends to any devices that plug into your own device, such as public charging kiosks, which can be vulnerable to juice jacking attacks. To prevent juice jacking, it is recommended to charge your device using a trusted AC adapter, battery backup device, or a USB cable that only has power wires and no data wires. In situations where these options are not available, it is advised to power off your device before plugging it into a public charging kiosk or random computer.
Hope this article helps you in defending against similar attacks, the world is very modern nowadays thanks to the innovative technology around us and we have to be innovative as well so we can survive against such scams.
Related Articles

https://voiceofciso.com/google-plans-to-take-down-cryptbot-following-approval-from-court/